Hello! I make games.
For now I'll probably only be posting my jam games, all made in a few days each, some all by myself, some with additional partners in crime!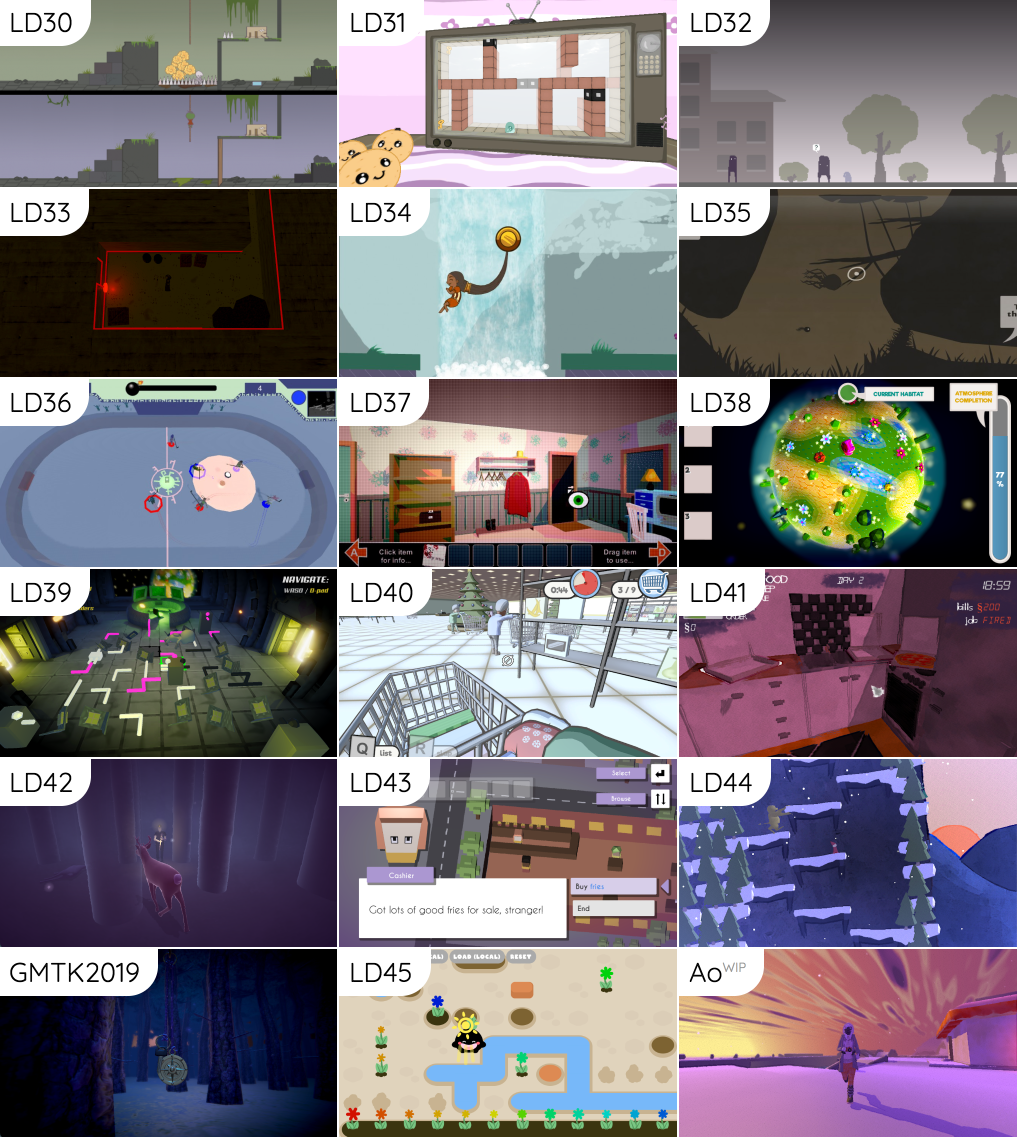 I've fixed up old Unity projects to work with WebGL and fullscreen, and then there are two pure JS games (one without fullscreen), so you can play almost everything right here in your browser! Unfortunately I couldn't get my GMTK 2019 game working properly on web.

Animated GIF preview pictures on all games!
So just hover your cursor over them to get a feel for each game and click any one that catches your eye. c:
Also picked out a few and put into this video:
In the future I might also post non-jam games. Enjoy!


DEVLOG:
I've recently started a devlog for a larger project, Ao:
https://forums.tigsource.com/index.php?topic=66835.0